The University of Virginia Hospital Celebrating 100 Years: A Legacy of Care & A Framework for the Future.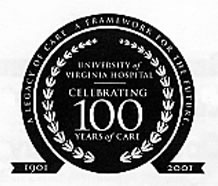 The first University of Virginia Hospital opened in April 1901. One hundred years later a centennial celebration commemorated this historic occasion. It included physical exhibits of artifacts, an event in the hospital lobby to display a newly created time capsule which is to be opened in 2051 (now stored in the vault in the Claude Moore Health Sciences Library), a historic walking tour, and memento gifts and festivities for Health System employees and community members.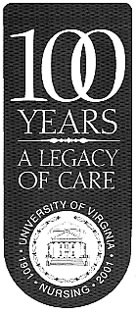 In 2001 Historical Collections in the Claude Moore Health Sciences Library created an exhibit that traces the history of the first century of the Hospital in words and images. One copy of the exhibit traveled from location to location in the Health System and beyond; the other set of panels were hung in a busy hospital corridor near the main entrance where they remain today. These panels form the basis for this online exhibit which now includes the addition of a section on the first 14 years of the Hospital's second century. We hope you enjoy following the history of the growth of the University of Virginia Health System as it seeks to fulfill its longstanding vision to benefit human health and improve quality of life through patient care, research, and education.